---
By taking a collaborative approach across our skills in CAD/CAM, manufacturing, design, R&D, grinding, welding and milling, we are able to produce complex designs. Our skills don't end there though! Our knowledge, garnered over decades in industry, means we can also improve and develop designs to maximise efficiencies and ensure you're getting the best out of your tooling or components.
---
---
HURCO VMX30t 5-axis Machining Centre
Bridgeport VMC500 3-axis CNC
Bridgeport VMC500 4-axis CNC
Bridgeport VMC760 3-axis CNC
Yamasaki V7.5 3-axis CNC Miller
Yamasaki V15N 3-axis CNC Miller
Dahlih VCM1250 3-axis CNC
Hitachi Seiki S20 CNC Lathe with 3 metre bar feed
Hitachi Seiki S25 CNC Lathe
Monarch DS&G CNC Lathe
Takisawa CNC Lathe
ANCA 7-axis Regrind Machines
Ceramic Bead Blasting Unit
Aluminium Oxide Blasting Unit
Trimos Digital Measurement Gauges
Twin Camera Royal Tool Pre-setter
Various Manual Measuring Equipment
---
XYZ Vertical Milling & Drilling Machines
Bridgeport Vertical Milling & Drilling Machines
Triumph Colchester Manual Lathe
Ward Manual Lathe
Jones & Shipman Cylindrical Grinders
Jones & Shipman Surface Grinder
Prat & Whitney Vertical Shaper
Kitchen & Wade Radial Arm Drill
Custom Manual Milling Machines
TIG Welding Bays
Fitting and assembly area with range of hand and machine tools
AutoDesk Fusion 360 CAD/CAM Stations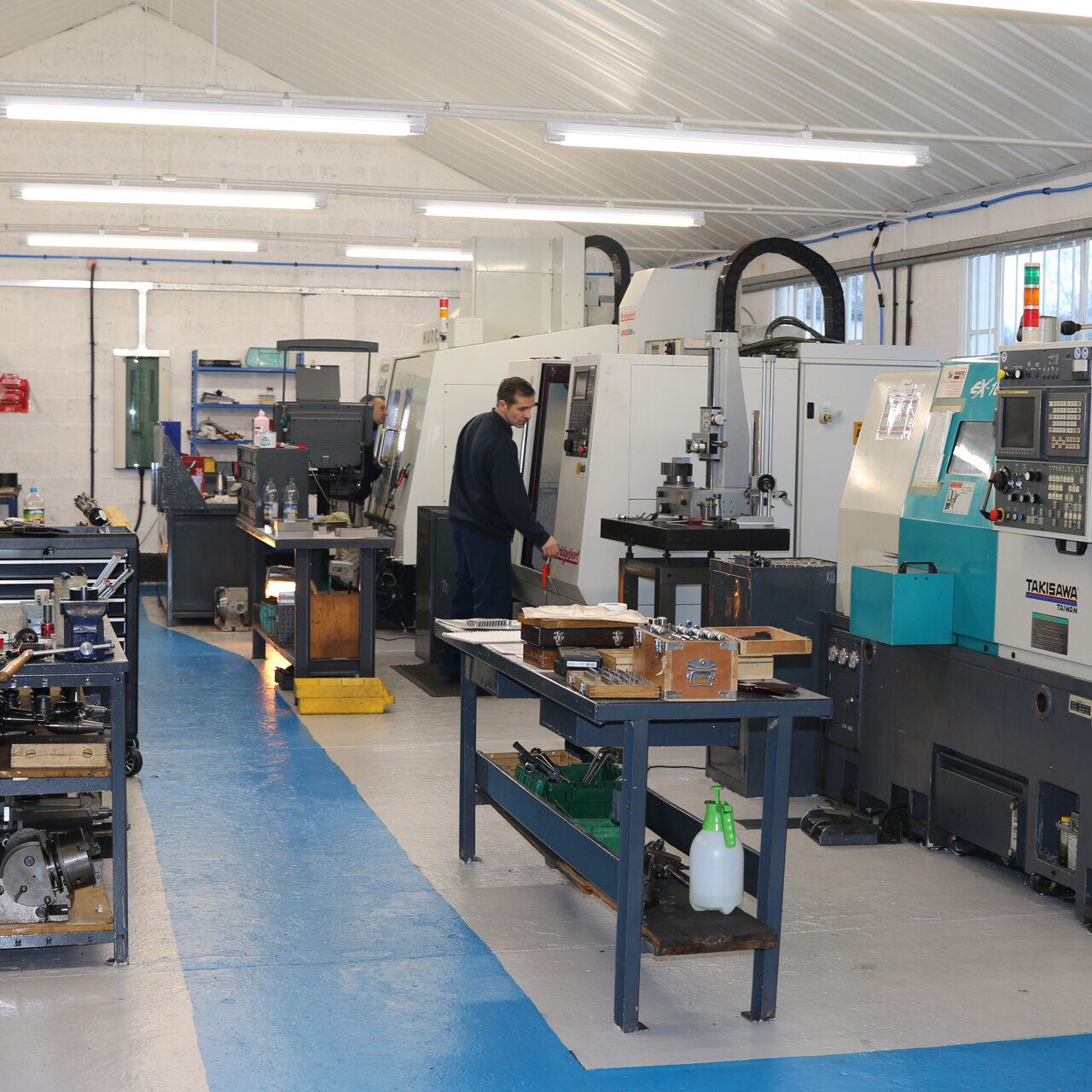 ---
---
Training is key to our future plans to ensure that our Team are able to support the demands on our CAD facility. Using Fusion 360 we are able to fully work up a design, whilst the CAM function is able to show how it will be manufactured by the CNC systems.

If you would like to be considered to join our CAD/CAM Team please send us your CV.
---
---