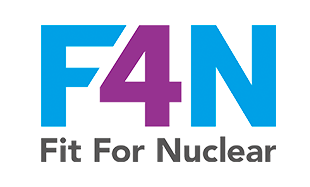 We are delighted to announce that NTR Ltd has now been approved Fit for Nuclear (F4N). This is a huge achievement for the business and goes beyond simple ISO registration.
It demonstrates a "best in class" approach to our working practices and people management (as seen on the attached) to ensure a robust and industry leading service, Fit 4 Nuclear industry.
"We can use and talk about F4N as well as using their logo in all company communications including email, letterheads, website and social media links and something you need to talk about with every customer you meet."
We will certainly be shouting about this news over the coming weeks and months and this forms a central part of our strategy to grow sales and establish genuine credibility within our industry for the services we provide…..we can no longer be dismissed as second hand tool provider which some of the OEM's are trying to suggest!