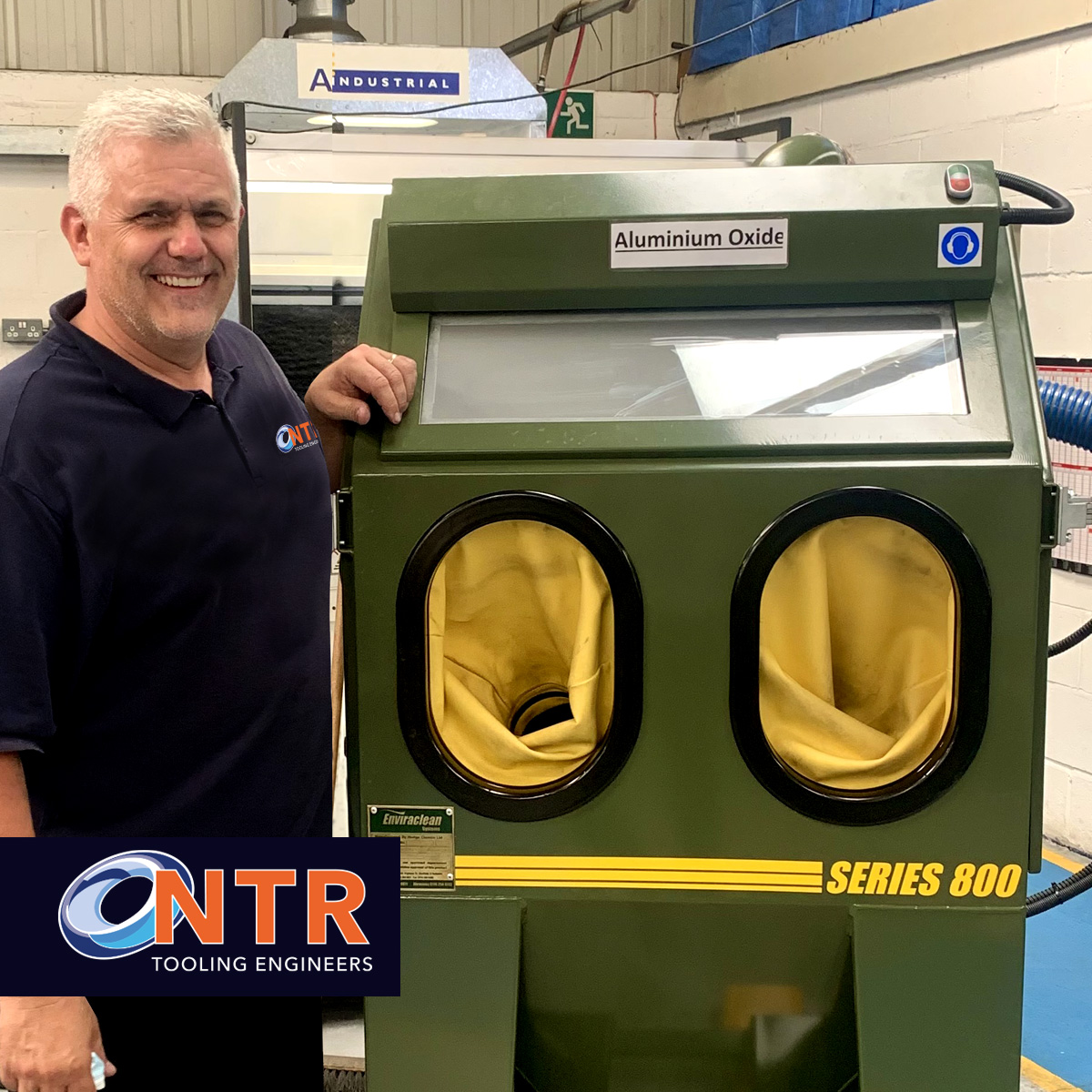 As part of our continuous improvement process, we were delighted to receive two new Hodge Clemco Limited metal preparation units. GM Sam Wood was impressed with the delivery, installation and service from the team at HC.
It's so important that as a company we invest in machinery that guarantees the accuracy and quality that our customers naturally expect from us."
Sam Woods | General Manager
Photographed is Barry Burton who recently returned to NTR Limited and whose work is critical when it comes to surface finishing and Fatigue Cracking Reduction (FCR). The newly developed aluminium oxide and ceramic media have already made a difference with positive feedback from both our UK and European customers. As always, precision and quality are at the heart of our Tooling Reclamation Service.